Finnish Edition

In December 2012 the book "The First Jet Pilot" has been published as well in Finnish language by Koala-Kustannus. Entitled "Ensimmäinen Suihkukonelentäjä", it has been translated by Raimo Malkamäki.
Author Lutz Warsitz has recalled the many conversations with his father, in which the latter recounted in the original aviator's jargon the exciting story of the Heinkel He 176 and He 178 development. Little is known of this pioneer period because of the strict secrecy which shrouded the whole project. It is a fascinating story that tells of the birth of the jet age and flight as we know it today.
Author:

Lutz Warsitz

Publisher:

Koala - Finnland

Translator: R. Malkamäki
Pub. date: December 2012

Details:

192 p. / 110 photos
ISBN: 978-952-229-139-4

To find out more about the book, click here...

Coming soon!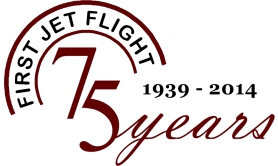 75th Anniversary...
Next year marks the 75th anniversary of two milestones in aviation history! On June 20, 1939 Flight Captain Erich Warsitz flew the Heinkel He 176, the first aircraft under liquid-fueled rocket power, and just two months later, on August 27, he flew as well the world's first jet aircraft, the Heinkel He 178. More...