Premier Pilote de Jet

The French aviation books publisher, recognizing the worldwide interest shown in Lutz Warsitz' English biography of his father entitled The First Jet Pilot (2009), which was published first in German language in 2006 to mark the 100th anniversary of the famous pilot's birth, has had the volume translated by François Besse.
Author:

Lutz Warsitz

Publisher:

Altipresse - FR

Translator:

François Besse

Pub. date: June 17, 2010

Details:

157 p. / 99 photos
ISBN: 978-2911218965

To find out more about the book PREMIER PILOTE DE JET, click here...

Exhibition

2010
Erich Warsitz was born at Hattingen (Germany) on October 18, 1906.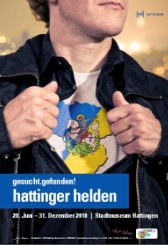 At the museum of his native town an exhibition about the world's famous test pilot and other heroes of the town in the Ruhr will be held from June 27 to December 19.
For more details visit the museum's website, here...
.